On Tuesday, December 11, I met with Jennifer Cornthwaite, Director of Emergency Arts, at Fremont and sixth to discuss exhibiting in LV, and to get insight into the arts center. I met with Karen Green afterwards at the National Atomic Testing Museum. She is Curator and Collections Director at the Museum. The National Atomic Testing Museum has a collection of artifacts from the atomic testing period, mostly from the Nevada Test Site, but growing in scope to include objects and artifacts from all of the U.S.'s testing locations. I was able to visit the exhibition quickly, and then we went upstairs to the collections room. Karen had received an anonymous donation of two 1950s era mannequins that were used in testing at the NTS, a woman and a boy. The words 'Property of the Atomic Energy Commission Yucca Flat Range Ground Zero' are stenciled in black on their backs. Their hair wigs are lost, but their eyes are intact. They have hand-painted glass eyes.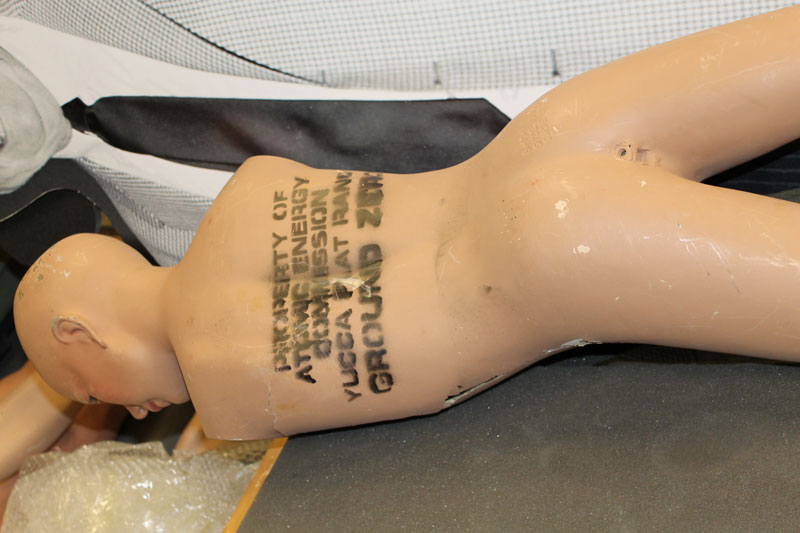 I have been spending time in the University of Nevada Las Vegas Special Collections library. I looked through several photographs of testing activities (from the Department of Energy) and manuscript collections from journalists and historians. I also consulted the thesis dissertation of Angela Christine Moor entitled, 'Selling Civil Defense: The Politics and Commerce of Preparedness, 1950-1963.' I met her at the Cahlan Research Library in 2008 as she was finishing her MA in History at UNLV.
We will be at the UNLV library one more time before we leave, on Tuesday, December 18.
Las Vegas Review Journal (UNLV Special Collections: Dorothy Dorothy 95-20)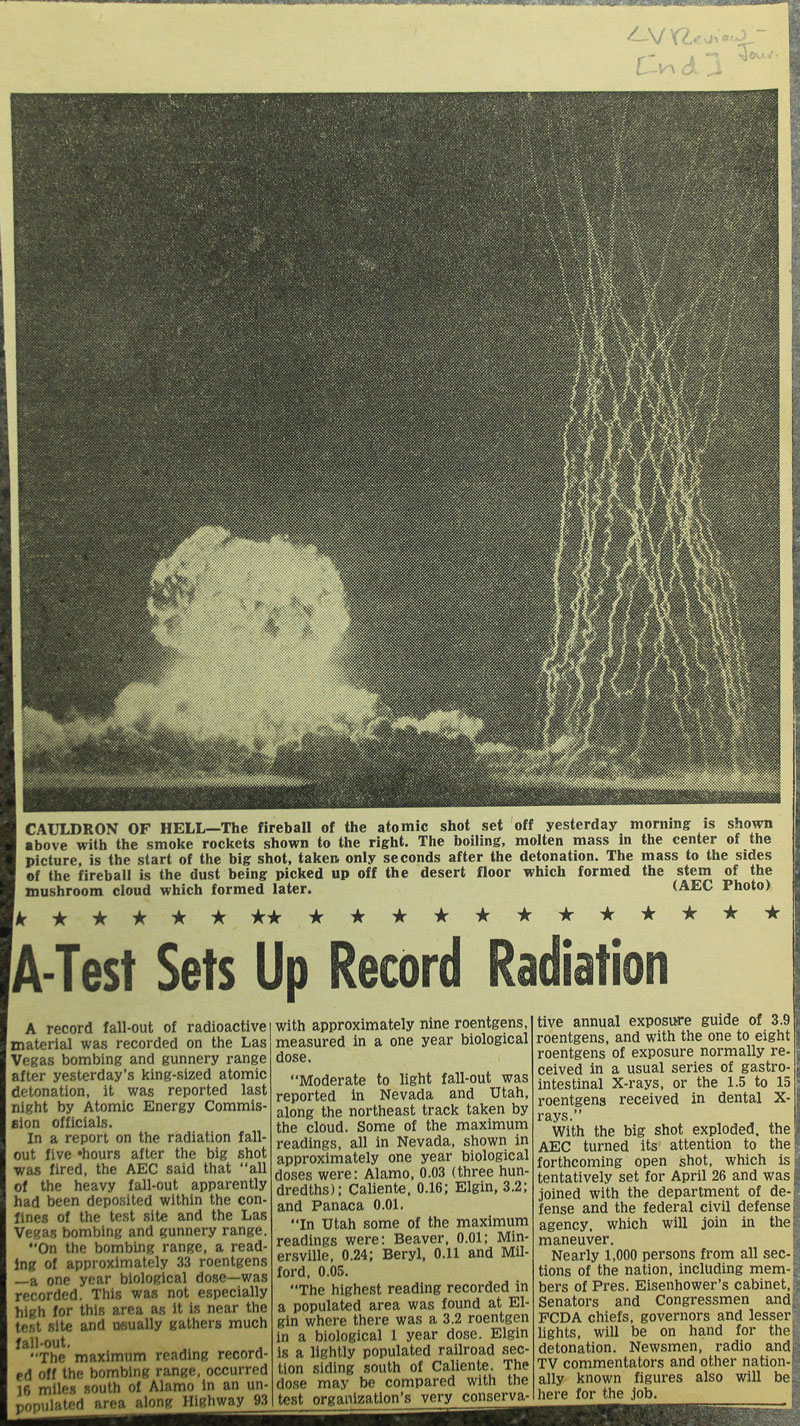 NTS News, Vol. IX, No. 3. February, 4, 1966 (UNLV Special Collections: Edward Halligan T84)

Images courtesy of the UNLV Special Collections (Department of Energy 0282 Collection):

Images courtesy of the UNLV Special Collections (Department of Energy 0282 Collection):