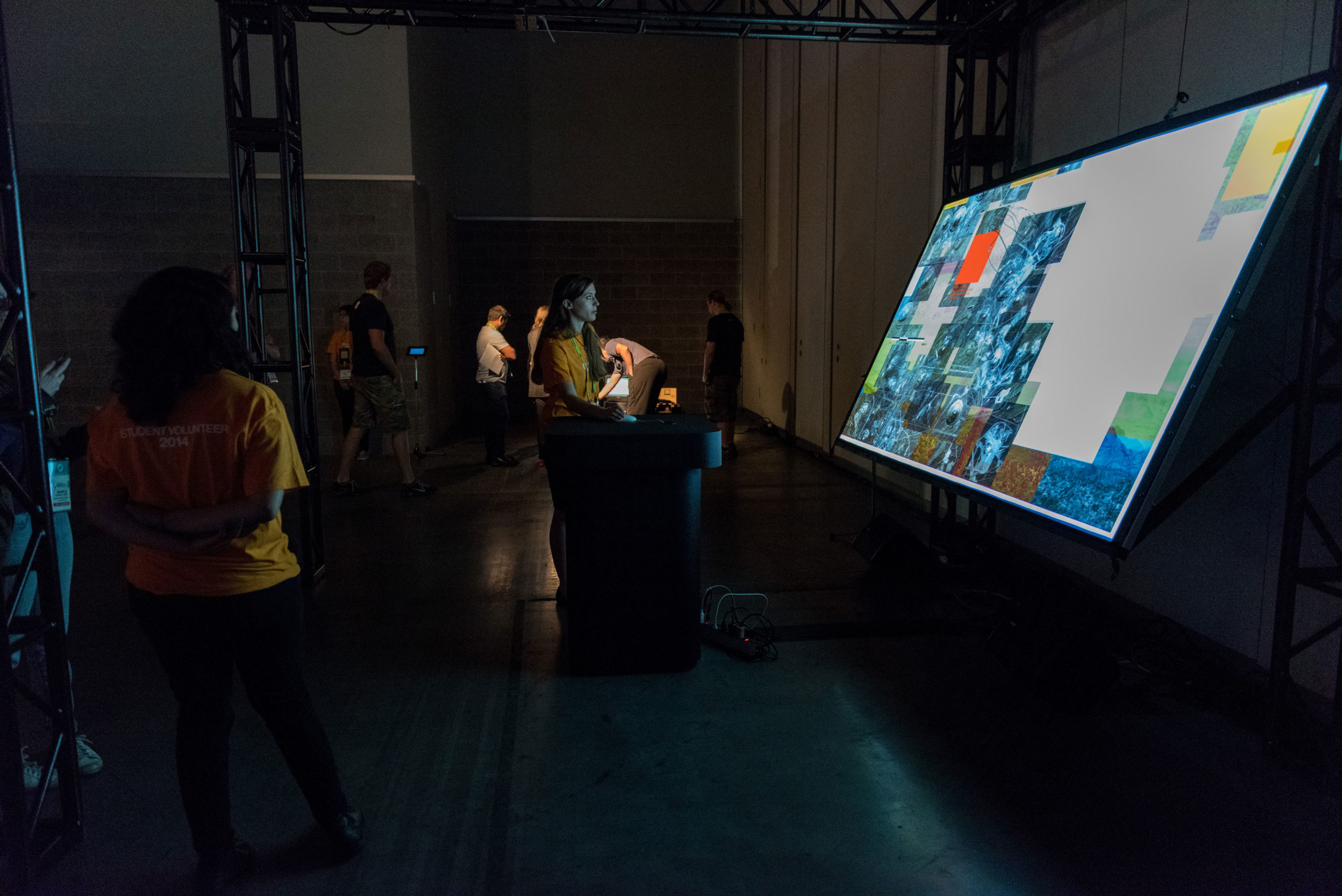 SIGGRAPH 2014 took place in Vancouver, Canada from August 10–14. I am so glad I was able to participate in the Art Gallery this year. The theme 'Acting in Translation' explored alternate meaning, approaches to knowledge, and critical technological experience. I met amazing people: this year's Art Gallery curator, Basak Senova, an amazing woman and designer; the Art Gallery committee: Mushon Zer-Aviv, Sue Gollifer, Kate Armstrong, and Amit Zoran; and, of course, the other artists exhibiting: especially Emilio Vavarella, Zohar Kfir, Jeff Ong, and Alon Chitayat. They are all a truly inspiring and intelligent group. Meeting and sharing thoughts with them was such a positive and enriching experience. I know it will have a lasting effect on me and on my work. Another amazing PLUS was the fact that Nonie Kimpitak attended SIGGRAPH this year. Nonie was an early contributor to my fundraiser last year for 'The Evolution of Silence.' It was great to be able to share the experience with her. This is my first realization of the map and archive as an installation. Emily Luce from DesignInquiry also came down to Vancouver to show her support. Cheers to you all!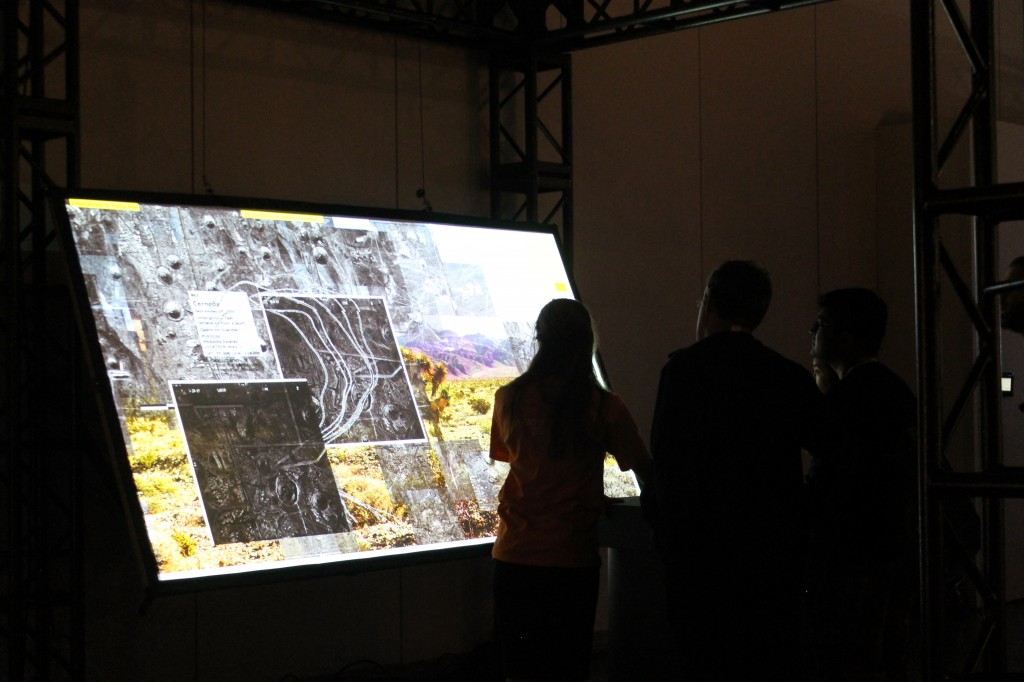 Here is the installation before the show opened, before the lighting was arranged: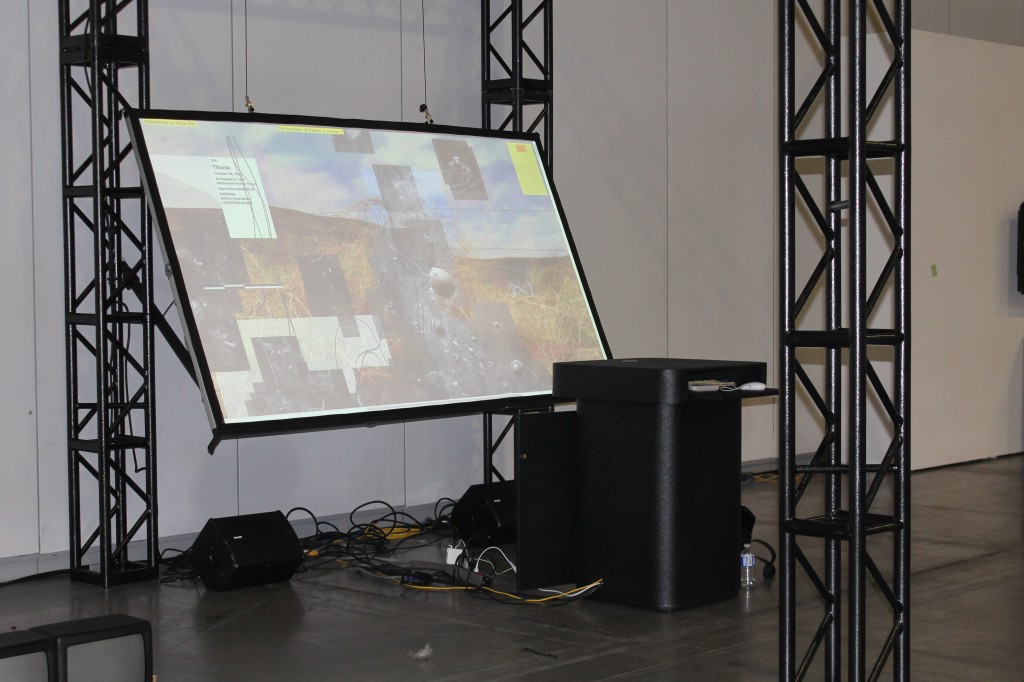 The exhibition was open every day to SIGGRAPH attendees: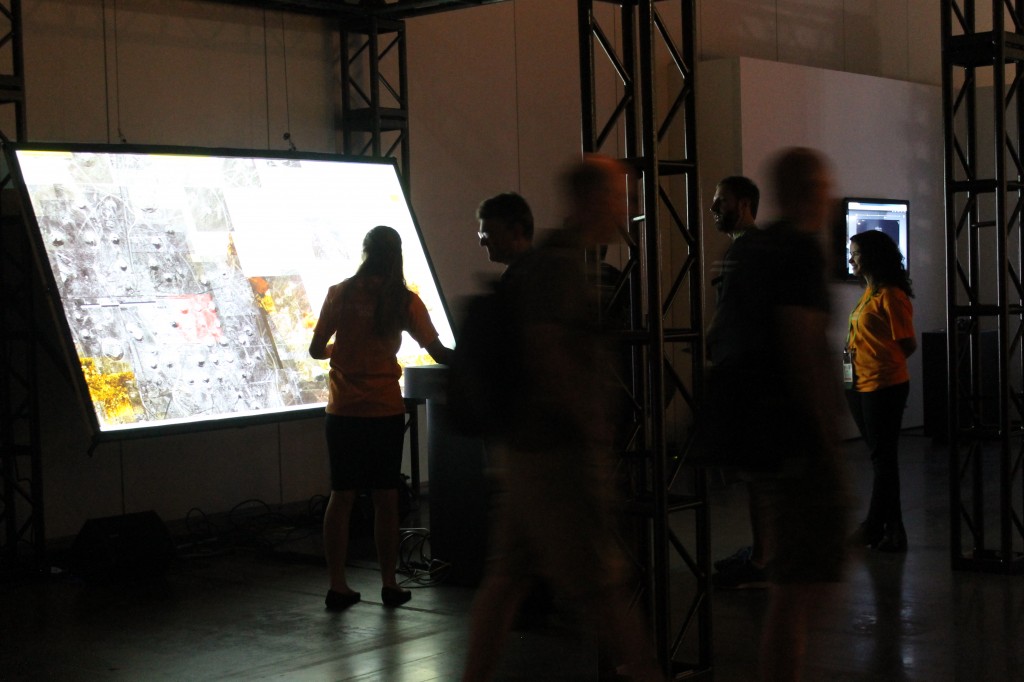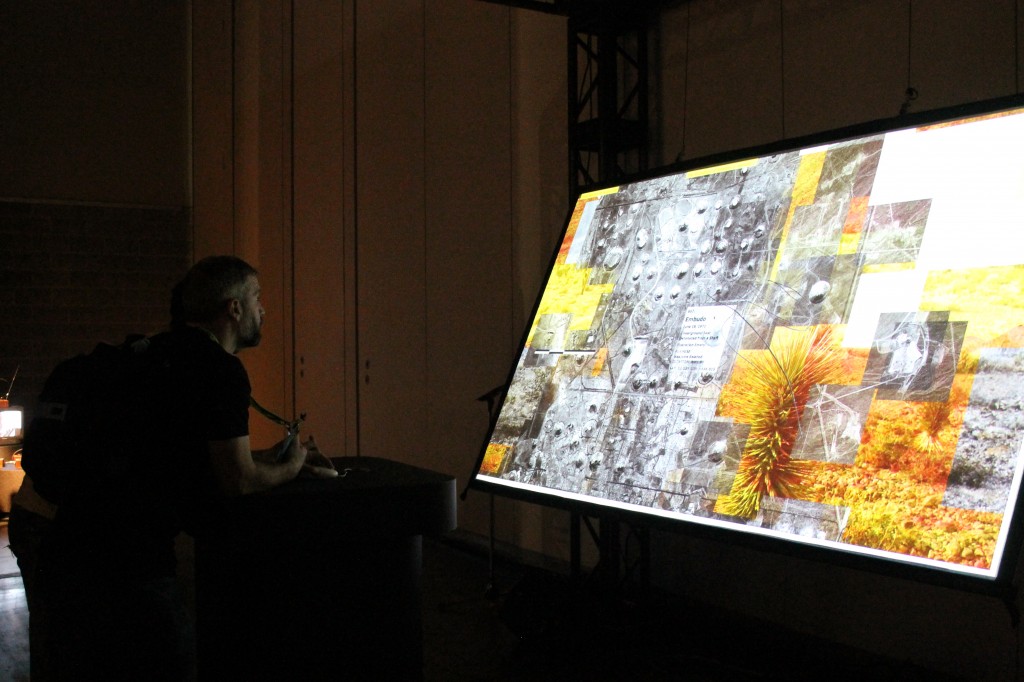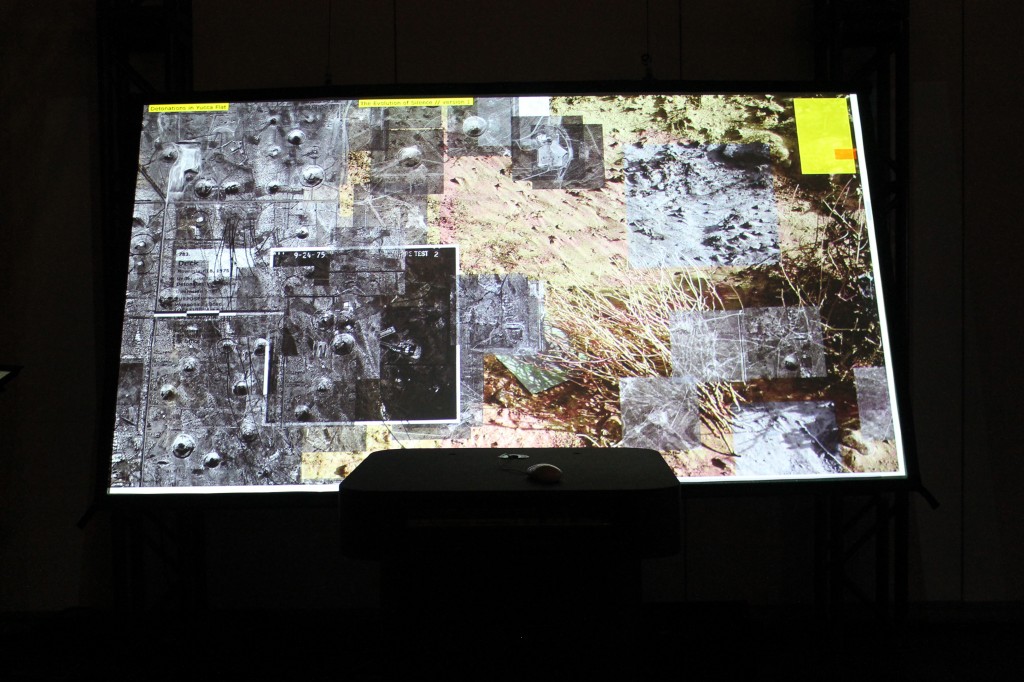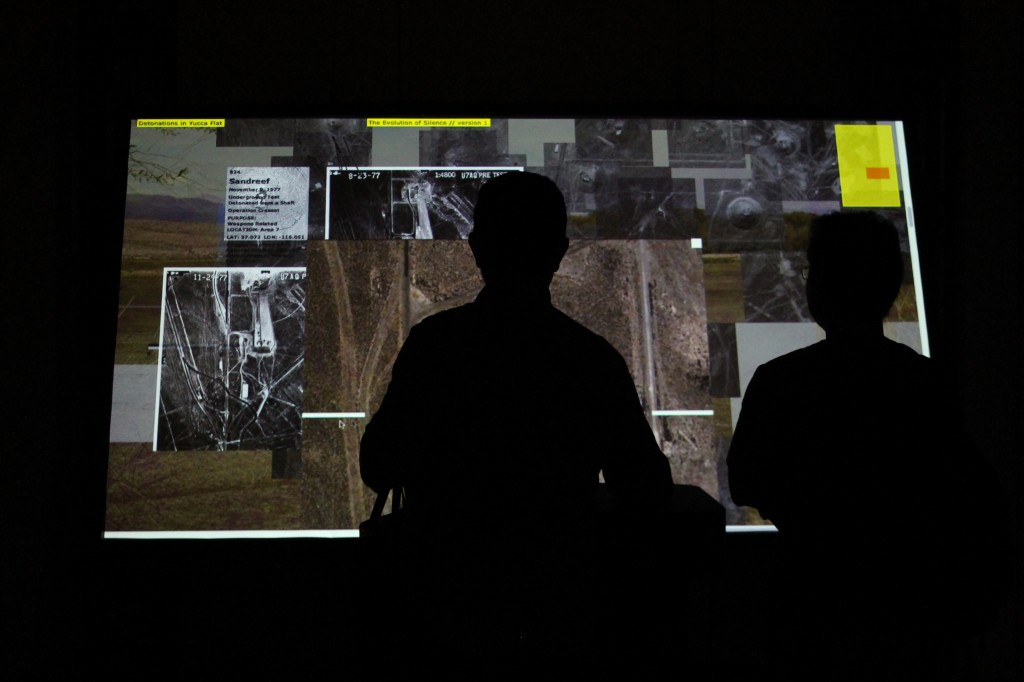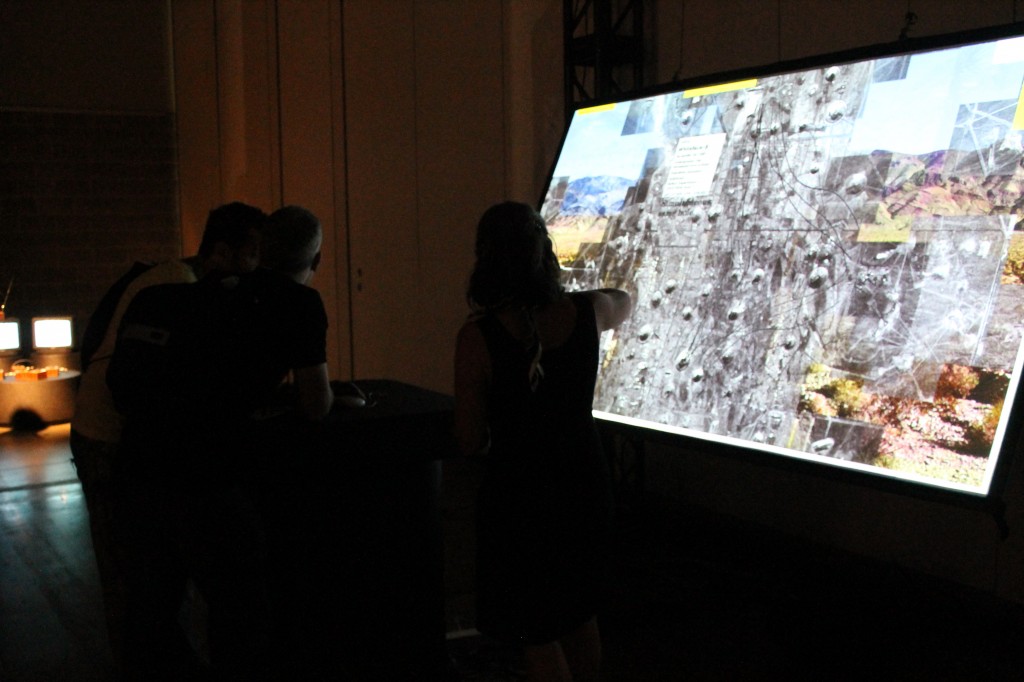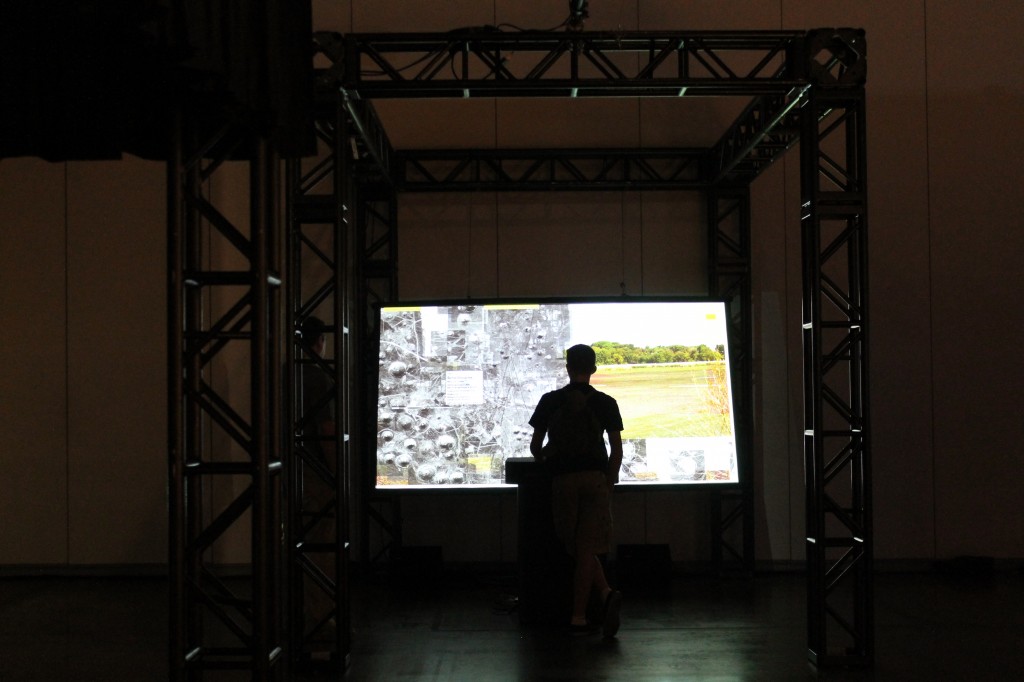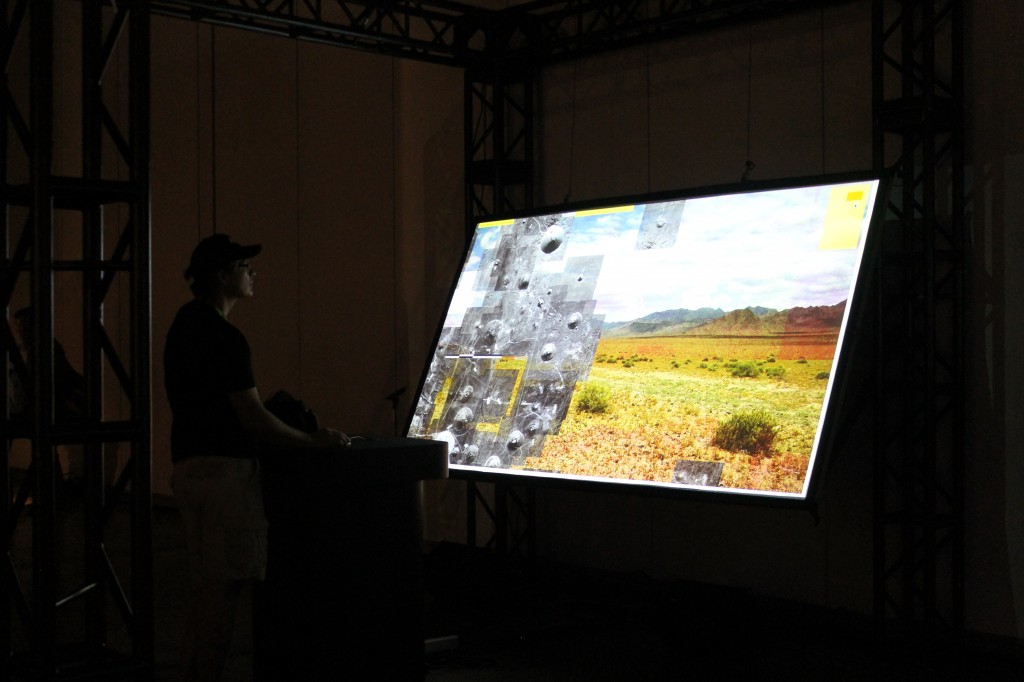 The exhibition was held in a massive convention hall. A metal armature was constructed and a projection screen was mounted at a roughly 25 degree angle. The projector was mounted from high above on the opposite side and in the center stood a kiosk stand with a mouse. A MacMini and sound mixer were inside the stand. Speakers were positioned at the base of the screen. The site was presented live from the web. Anyone attending the conference had access to the work in the Art Gallery. Volunteers were stationed near works to introduce or clarify. I worked with some amazing young people who presented the work well. A great experience all around.