Here is a selection of recent experiments and interpretations of the cables that lie around the NTS. I have several drawings that have already been incorporated into the web-based archive and I am trying to find other ways to evoke landscape and the ruins of nuclear testing through line and space. The little handheld scanner I use allows me to 'draw' as I capture; recorded is the new 'drawing' which re-interprets fragments of the original drawing. Each scanning event involves gesture and movement, and the unknown. It is always a surprise to see how the original drawing is transformed.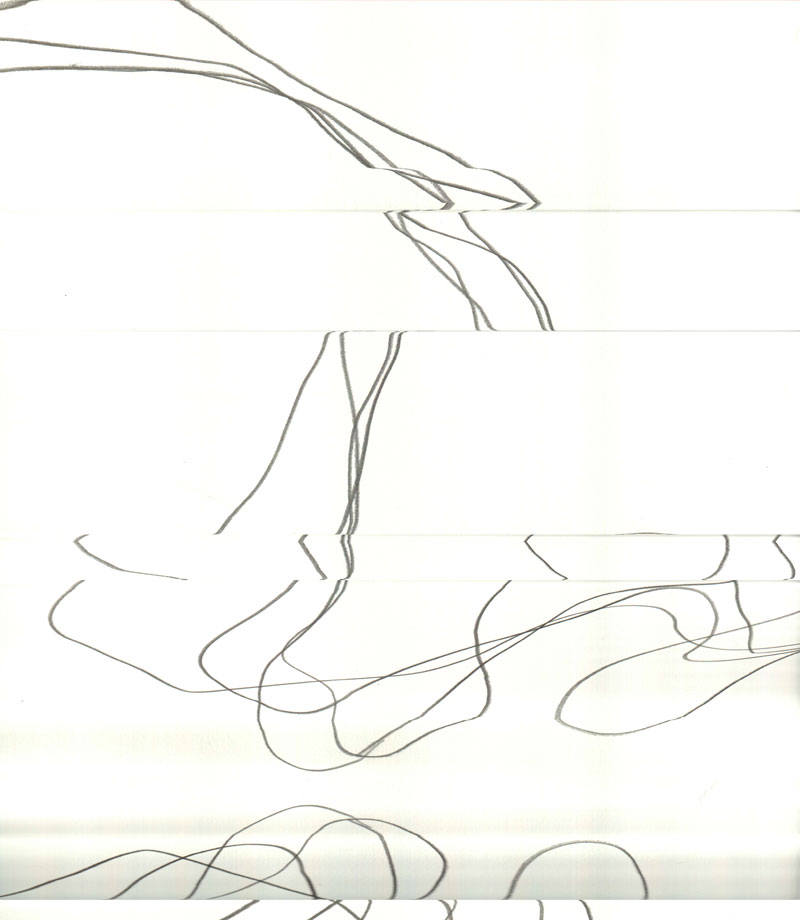 Drawing with a scanner is a new expressive approach for me that came out of my workshop week at Design Inquiry/Design City: Berlin this past August. Special thanks to Florian Sametinger and the Design Research Lab for the opportunity to continue this visual experiment.
Over the last week I have been preparing my research goals and itinerary for an upcoming trip to Nevada. I will be visiting and meeting people from the Nevada State Museum's Cahlan Research Library, the University of Nevada Las Vegas Library and Special Collections, the Springs Preserve, the Atomic Testing Museum, the Las Vegas News Bureau, the Emergency Arts Center, the National Desert Wildlife Range, and the Nevada Test Site.