Here is my concept proposal (The Evolution of Silence) for The Last Nuclear Bomb Memorial in the decommissioned nuclear testing site, Yucca Flat (Nevada Test Site).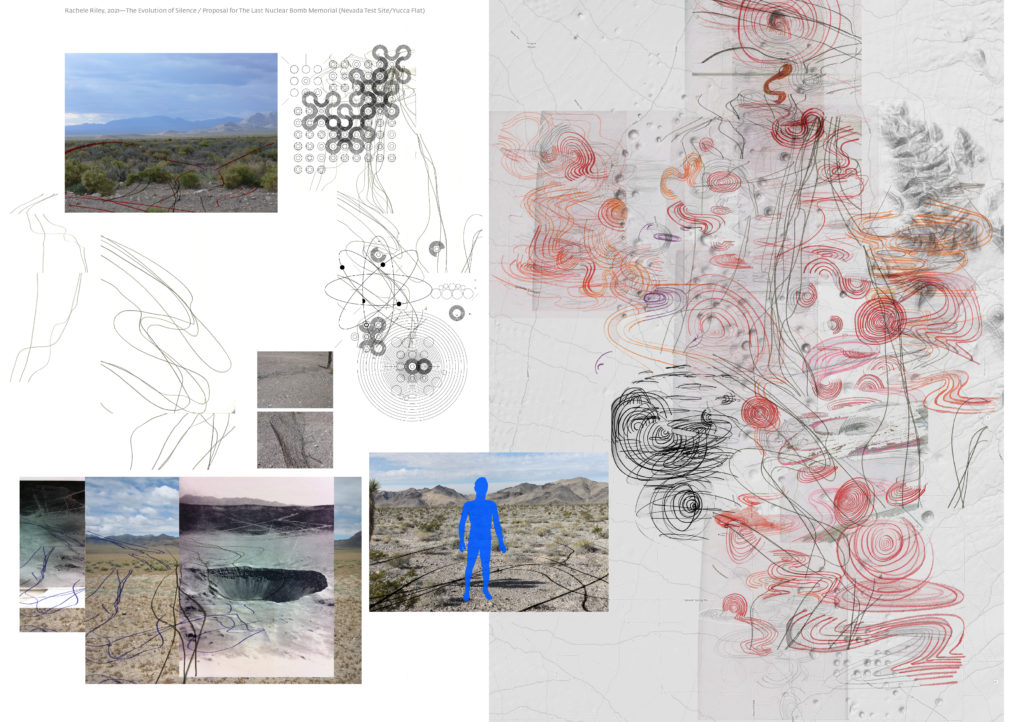 Drawing, digital collage, archival ink jet print, 16.54 x 23.39 inches (A2), 2021
From the competition brief:
"We support the call for a ban on nuclear weapons.
"In response to the global silence surrounding the issue of nuclear weapons, designs must be submitted with no description text. Ideas must be communicated strictly with visuals. Propose any building functionality and scale."
My proposal—is not a careful site, not singular, not clean—it is emotional, entangled, absurd, unfathomable, a path of perspective.
I combined several drawings to render a complicated expressive path—one that could provide access around the Yucca Flat terrain, not only to visit detonation sites but also to give presence to the in-between spaces around them—so to acknowledge the damage that is visible and invisible.